Here you have a picture of me. Okay - maybe I was a little younger there...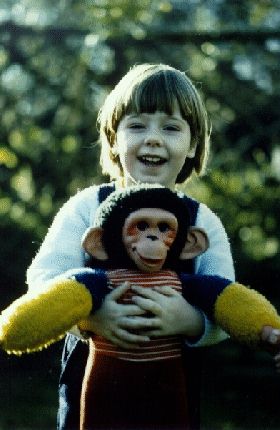 My charcters on Nanvaent are:
Emjay (Knight) - My initials (think about it!)
Bigwig (Cleric) - A tough rabbit from Watership Down.
Strawberry (Wizard) - No idea why I chose this name!
Seuhx (Bard) - No logical name, used to be my email address at University.
Little (Thief) - Nice prefix for Little Miss names.

I used to be found on the Dutch mud Eodon where I am a creator for some unknown reason. I took it upon myself to code some of the emotes there, why not take a look around? (that's if you can get the link to work!!!)

Okay. So you want to see an up-to-date picture of me. Well here we go. Are you sure you're ready for this?
Photo of me!


If you're really desperate to know more about me then have a look at my own website.