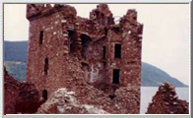 Takirne

Population: Deserted
Location: Within the Oldworld, beyond the Great Chasm.
Caretaker: Haydon

Known Information:
Little is known now of the land of Takirne, an ancient realm once situated on Mount Takirne. Legend speaks of a war with the neighbouring Nemphosis, and of a great hero known to us only as Haniern. However, this land has long been deserted by its native people. It lies silent, riddled with swamps and mountain tracks, capped by a ruined keep, occupied only by bandits and the curator of the little known Takirne museum....